The Arbonne company manufactures beauty goods.
In addition to skincare and nutritional supplements, they also market hair care items, makeup, body care goods, etc.
It is an MLM firm based in Switzerland that has been in operation and has benefited a large number of people with its broad selection of wellness and health goods, including but not limited to makeup necessities, skincare, nutritional supplements, etc.
But if you don't know much about Arbonne, you might find it hard to figure out what's true and what's not about the company's products, since social media is full of biased reviews.
Many individuals adore products by Arbonne, while others claim they are not even worth considering.
To assist you in deciding whether or not to give Arbonne's products a try, we analyzed a large number of professional evaluations and analyzed the company's product philosophy as stated on their website.
We thoroughly investigated the determinants of a product's value, such as ingredient policies, scientific proof, third-party certifications, user feedback, and price variables.
Quality Of Products
Everyone is aware that Arbonne's website is quite impressive with all of those glamorous terms such as "vegan," "gluten-free,' and "organic" plastered all over it.
While these labels don't tell you enough to know if a product is safe and good for you, before we dive further into detail, it is clear that Arbonne's products do not live up to their claims.
Organic Or Not?
You may have heard from numerous consultants that Arbonne's products are all non-toxic, organic, natural, and safe. However, we were unable to locate any such assertions on their website.
Arbonne asserts that its products contain only "organic raw materials." They have never claimed their goods to be organic. Neither are the items approved by the USDA.
We are unable to determine whether the finished product will be safe because the combined toxicity of the products has not been evaluated.
Are Their Products Eco-Friendly?
It is a Certified B Corporation, which confirms the company's commitment to sustainability. The guiding principle is "profit with a cause."
Better Goods has found, though, that this is just a greenwashing trick and that Arbonne's ingredients are not completely safe for the environment or the person using them.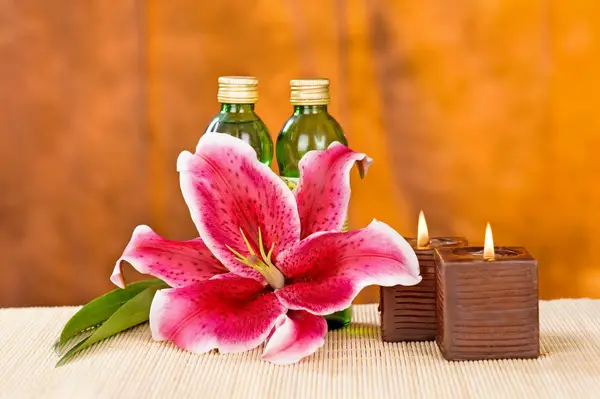 For example, the advanced sunscreen Arbonne Re9 has chemicals in it that are bad for coral reefs.
Policy Of Ingredients
The 'component' portion is where we were in a difficult position. Arbonne states that their secret list has more than 2,000 chemicals. This includes allergies, narcotics, poisons, substances forbidden by the EU, insect/animal-derived products, and synthetic materials.
However, when we investigated the labels of some of Arbonne's "clean goods," I discovered that numerous Arbonne nutrition items contained guar gum, Xanthan gum, natural flavors, and fillers.
I was surprised to learn that honey and nuts are also prohibited components. This merely diminishes the nutritional content of the products.
Additionally, the beauty products contain no mineral oils, beeswax, etc.
Misleading Non-GMO Claims
The non-GMO initiative certifies Arbonne as GMO-free. But because of how often they come up, these requirements seem to be too high and impossible to meet, which makes admission inevitable while processing.
The alfalfa seed extract is an essential component of Arbonne's skin and hair care products, and it is a frequent GMO.
Not Verified By EWG
When I searched the EWG database for Arbonne cosmetics, nothing came up. When you look at the details of what's in the sunscreen, it's clear that Arbonne uses compounds that cause inflammation, a moderate risk of cancer, and harm to development and reproduction.
Tocopherol acetate, propanediol, and glyoxal cause severe irritation but pose a modest risk of malignancy. Even though glycerin, citric acid, and glyoxal are banned substances, they are still used in the product.
Arbonne does a clinical experiment to show how well the advanced product line RE9 works, but it doesn't do a very good job of what it was meant to do.
Adverse Reactions To Products
Arbonne asserts that its products are safe and non-toxic and has self-administered clinical trials and a scientific advisory board to demonstrate this.
However, a variety of undesirable effects associated with Arbonne products' ingredients have been documented in scientific literature.
In addition to lawsuits, user evaluations, and clinical trials, adverse reactions to Arbonne products have also been recorded.
Arbonne Consumables Side-effects
Consumable Arbonne products may produce the following adverse effects:
Nausea
abdominal cramps
flatulence
Vomiting
Bloating
Diarrhea
Constipation
Vegan and without cruelty
Arbonne products have been verified by the Society of Vegans as containing only ingredients obtained from plants. This means that the protein powders don't have whey protein in them, which makes sense given how few calories they have.
However, its own programs and products suffer as a result. Because the Arbonne feelfits 30-day to healthy living program calls for you to replace two meals a day with shakes that have only 160 calories.
Additionally, Arbonne's personal care and cosmetics are approved as being free of animal testing by PETA, despite the fact that other independent organizations do not do the same because of the parent company of the business.
False Claims Regarding Their Products
Due to the company's promotion of a high-end, pure, safe, and helpful image, Arbonne is becoming increasingly popular.
The merchandise is vegan, gluten-free, cruelty-free, and kosher. This is well-written advertising text that has no bearing on the real quality of their pricey items.
This description may lead one to believe that the products are extremely pure. I can also ask you to name a skincare product or supplement that cannot be shown to include botanical ingredients. In some manner, nearly everything on earth originated from plants or soil.
Conclusion
Simply said, there are more effective and reasonably priced alternatives than Arbonne's goods, so Arbonne's products are not good.
The clinical research and product reviews are unsatisfactory, and the substances used in Arbonne products are not supported by science.
Due to the compounds' propensity to cause cancer, immunotoxicity, and inflammation, the cosmetic line's goods are likewise a no-go.
The Arbonne nutrition line has created programs for which there is no scientific proof that they are effective.