Candles are always in fashion. One of the reasons is that they bring relaxation, which people need the most nowadays.
People are always on the hunt for unique, stylish, and durable candle jars.
Candle wax might not be recyclable, however, candle jars are. Thus, to maintain a healthy environment, it is better to use jars made up of recycled glass.
The recycled jars are energy-saving, produce less waste and reduce air plus water pollution.
Here is a list of 5 wholesale recycled candle jar suppliers that you can bulk buy candle jars for your business.
1. Glassnow
Glassnow is a producer of eco-friendly and affordable glass jars. They manufacture environment-friendly candle jars by using recycled glass.
Recycled glass is not only beneficial for the environment but it also decreases cost production. The company uses both automatic and semi-automatic methods to produce glass.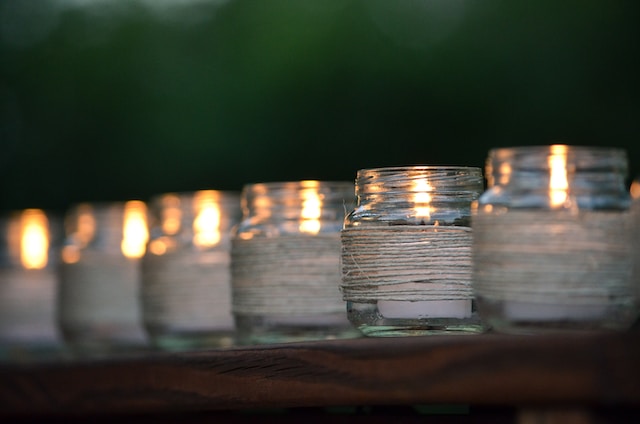 Glassnow is one of the wholesale distributors for glass jars, bottles, containers, tubes, and other products. It also provides its services to customers who want to develop custom designs using recycled glass or metal.
For candle lovers, their line of recycled candle containers comes in different and unique sizes, shapes, and colors. They offer international shipping options.
Website: https://www.glassnow.com/glass-candle-containers/100-percent-recycled-glass-candle-containers
Address: Glassnow, A Division of Couronne Co., Inc. 12617 Beltex Rd. Manor, Texas 78653
2. Roetell
Roetell has been manufacturing, designing, and distributing glass packaging for over 30 years. It was established in 1984.
They have a closed-loop recycling process that includes a selection of the glass, cutting of the glass, cleaning of it, and then transforming it into new products.
Their glass is of high quality and has the capacity to be reused. All this helps to play a role in contributing to a healthy and safe environment.
Their factory is located in Jiangsu, China. Their candle jars are produced with great efficiency and at lower costs. The company makes sure that the best quality products are supplied to the customers.
Website: https://www.glassnow.com/glass-candle-containers
Address: Glassnow, A Division of Couronne Co., Inc. 12617 Beltex Rd. Manor, Texas 78653
3. Specialty Bottles
Specialty Bottles is a national manufacturer of glass, plastic, and metal containers throughout the United States and Canada.
Their Spanish recycled glass products include candle jars and bottles. Their unique and durable glass candle jars are perfect for candle lovers.
The company's wholesale candle jars are made from 100% recycled glass with a lipped rim that adds to their beauty and uniqueness.
Specialty bottles offer their customers low prices, high volume discounts, and fast order turnaround.
Website: https://www.specialtybottle.com/
Address: Specialty Bottle, 3434 4th Avenue A Seattle, WA 98134
4. Bottlestore.com
Bottlestore.com is one of the most sustainable wholesale resources for jars and all other kinds of containers in the US. For glass packaging products, small businesses or startups rely on Bottlestore.com.
Bottlestore.com ensures quality, sustainability, and durability. It offers the best collection of candle jars and bottles to its customers.
Their glass candle jars are carefully manufactured so that they can withstand the heat of the flame.
You can get these jars in a variety of colors, shapes and styles along with their matching lids. Their products promote the use of recycled plastic.
Website: https://www.bottlestore.com/
Address: 3 Milltown Ct, Union, NJ 07083, United States
5. Nedsun Homeware
Nedsun Glassware was started in 2014 by Ned, with over 16 years of experience in manufacturing glassware. Its company name is Zibo Nedsun International Trade Co., Ltd.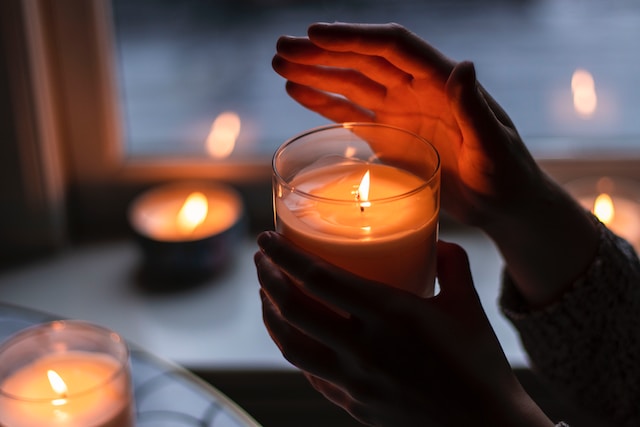 Their main products are candle jars & holders, candle jar lids, diffuser bottles, perfume bottles, and other containers. They offer high quality products with good service.
All materials are processed in a dust-free production plant. Their main markets are in North America, Western Europe, and Southeast Asia. Their large variety of candle jars are made from biodegradable and recycled glass.
These jars come in a variety of colors, designs, shapes, and prices. They have been verified onsite by the inspection company SGS Group.
Website: https://nedsun.en.alibaba.com
Address: 1401, Zhouji Center, Zhangdian District, Zibo, Shandong, China