Uniqlo is a casual wear manufacturer, designer, and retailer brand. It was founded 73 years ago in 1949 by Tadashi Yanai. Uniqlo was first opened in Ube, Yamaguchi. The brand Uniqlo is owned by Fast Retailing Co., Ltd.
Uniqlo stands among the most popular casual wear brands in Japan. It has more than one thousand stores all around the world.
It provides good quality products with stylish designs that never go out of date. There are products for men, women, and kids.
Uniqlo's products are of good quality and quite durable but they are not so expensive. Most of the products are cheap and affordable.
Other than that, Uniqlo is popular because of many reasons but is the brand Cruelty-free and Vegan? Let's dig a little deeper and find out.
Is Uniqlo a Cruelty-Free Brand or Not?
Uniqlo has a formal Animal Welfare Policy aligned with the Five Freedoms. The brand has been taking many considerable steps to support and promote animal welfare.
Uniqlo uses leather and exotic animal hair in its products.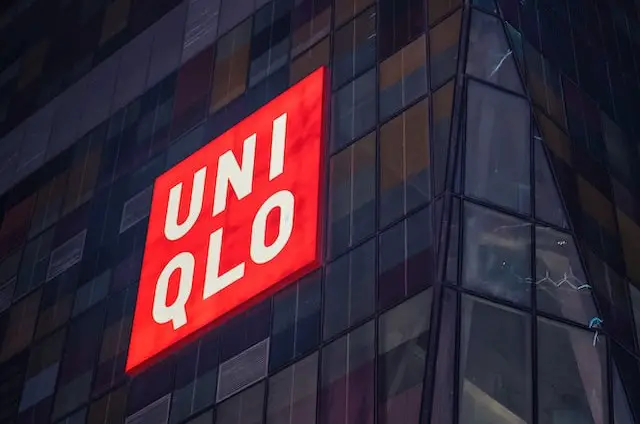 Uniqlo is worth praising because it banned the use of angora, fur, shearling, and karakul.
Still, Uniqlo uses leather and cashmere so there is no proof that no animal products are used in the initial stages of production. But we can give Uniqlo some points for its efforts and a rating of "it's a start".
Responsible Down Standard (RDS).
It is stated on Uniqlo's Official Website that Uniqlo is certified by the Responsible Down Standard. It claims to use only sustainably sourced down and feathers.
The partner garment factories of Uniqlo that are involved in the production of all of Uniqlo's products are certified by the Responsible Down Standard (RDS).
In case you don't know, Responsible Down Standard (RDS)makes sure that there was no harm done to animals down and feathers come from. Responsible Down Standard pursues strong animal practices that respect the humane treatment of ducks and geese.
Responsible Down Standard also gives companies a tool so they can know what is in their products. With it, they can make accurate claims.
PETA Innovator for Animals Awards.
Uniqlo was awarded People for the Ethical Treatment of Animals(PETA) Innovator for Animal Awards for its revolutionary synthetic innerwear brand, HEATTECH.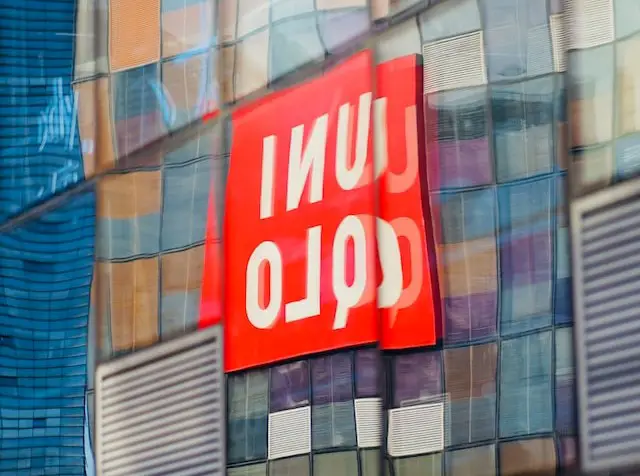 People for the Ethical Treatment of Animals (PETA) is the biggest animal rights organization. It has more than 9 million supporters and members all around the world.
PETA works on many sensitive issues like the killing of birds and animals and the cruelty of domestic animals.
Is Uniqlo Vegan?
Uniqlo banned the use of angora, fur, shearling, and karakul. It uses wool from non-mulesed sheep as it is certified by the Responsible Down Standard and Uniqlo also has an Animal Welfare Policy aligned with five freedoms.
However, it is still not safe to say that Uniqlo is a completely vegan brand as there are some traces of animal production in the initial stages of production.
Is Uniqlo Ethical?
Uniqlo has been making big claims on its website but there are still some concerning things.
Uniqlo has been accused of child labor in the past. Uniqlo was also forcing laborers to work on a minimum wage in developing countries like China, Bangladesh, etc.
Workers were forced to work long hours seven days a week without any leaves. With this Uniqlo was not even paying its workers a living wage. The workers did not have any choice but overtime.
The environment of the working place was not safe either. The workers were forced to work at high temperatures without any facilities like protective gear or anything.
The ventilation system of the workplace was very bad and that was really concerning because there was the use of toxic chemicals and many other risky things.
In 2015, a case was filed against Uniqlo because it owed a big amount of 5.5 million dollars to its Indonesian workers. Uniqlo refused to pay the amount to its workers.
How Sustainable is Uniqlo?
Uniqlo is trying to be an eco-friendly brand. Uniqlo is on its way to reducing greenhouse gas emissions but by far there is still no proof that shows how successful Uniqlo is in its mission of reducing greenhouse gas emissions that are made by its own operations.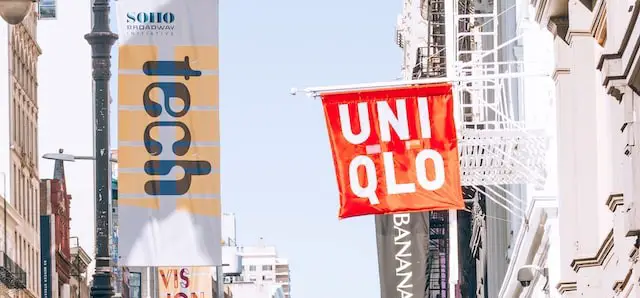 There is also no proof that Uniqlo is paying its workers a good living wage.
Uniqlo is making some good claims on its website so let's take a look at them.
1. Using Recycled Materials.
Uniqlo is using pet bottles to make recycled polyester fabric. It is using 40% to 80% of this recycled polyester fabric to make DRY-EX polo shirts.
Its other products made from recycled fabric include fluffy yarn fleece full-zip jacket, DRY-EX crew neck T-shirt, and pocketable UV protection parka.
2. Hiring People with Disabilities.
Uniqlo has been hiring people with various kinds of disabilities in its brand stores in Japan and globally.
Uniqlo also officially partnered with Special Olympics and assists by donating volunteer staff uniforms and supporting competitors.
3. Doraemon as a Global Sustainability Ambassador.
Doraemon is a famous anime and manga character. Even those who don't watch anime or manga know about Doraemon.
Doraemon has now joined Uniqlo to promote a healthy planet and society by being more sustainable. Uniqlo's mission is to become more eco-friendly by going green.
4. RE. UNIQLO.
Uniqlo is now launching RE. UNIQLO. Uniqlo is collecting down garments from all around the world and using them to make new products.
Uniqlo is working with NGOs to donate used clothing to deserving people like refugees and disaster victims.
5. Empowering Women.
Uniqlo has been supporting women to build better careers for themselves and enabling them to live to their true values.
With all these things being said, we can only assume that Uniqlo is on its way to becoming a better brand in the future. Unfortunately, right now they don't secure a place among completely sustainable and ethical brands but let's hope for a better Uniqlo in the future.