Nowadays, almost all the brands happen to release new clothing pieces every week and employ new and attractive marketing strategies to get consumers to purchase them.
This is termed fast fashion.
What are fast fashion brands?
Fast fashion entails clothing designs that move swiftly from the runway to shops in order to capitalize on current trends.
Fast fashion helps ordinary people to get their hands on the hottest new style or the next great thing for a reasonable price.
The traditional clothing company's practice of creating new designs and lines on a regular, seasonal basis is being challenged by fast fashion.
Fast fashion is facilitated by fashion conglomerates' supply chain management policies. Its goal is to make cost-effective clothes swiftly in accordance to always changing consumer expectations.
Customers, it is said, call for high end fashion at a lesser cost. Since the clothes are occasionally sloppy, they aren't supposed to be donned for multiple years or even multiple times.
Fast fashion is based on the conception of category management, which connects the maker and the customer in a win-win situation.
The exigency to enhance and expedite supply chain methods is paramount in the fast fashion industry, which demands this exact type of partnership.
Fast fashion must be shunned for six main reasons. Firstly, fast fashion puts forward clothing of poor quality that isn't meant to last.
Moreover, even in the UK, people (often women and people of colour) are treated unfairly in fast fashion distribution networks.
There is little openness about material source, environmental consequences, or even anti-slavery measures. There is also ero liability for clothing's social and environmental costs.
Fast fashion embodies a lack of support for and adoption of sustainable clothing initiatives. They also spread false messages about mental health, self-acceptance, female empowerment, and anti-racism.
Is REVOLVE sustainable and ethical?
Revolve Clothing is a digital retailer that sells hundreds of various designer labels. Dresses, pants, footwear, accessories, and more are all available.
Although Revolve does not have a physical location, its online and social media presence is clear.
Unfortunately, apart from what is legally needed, the REVOLVE sites offer no real information about sustainability. Because the company is based in California, the California Transparency in Supply Chains Act applies.
There are significant holes in their transparency. They prefer to call their items "imported" rather than "Made in China."
They also devote extensive sections to bragging about free and rapid shipping, but they provide no information regarding labour conditions or decent salaries for textile workers.
Revolve received a two in a recent report that assessed brands' transparency initiatives out of 100 (100 being extremely transparent, zero being no openness at all).
Revolve has a low environmental grade. It only makes use of very few environmentally friendly and sustainable products. It does not appear to lower carbon and some other greenhouse gas emissions.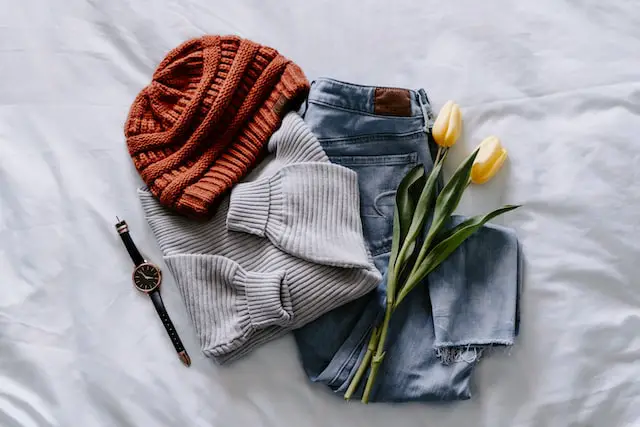 Revolve does not appear to have taken into consideration any necessary steps to reduce or get rid of harmful chemicals. There is no information that Revolve takes water conservation measures.
It has a very low labor rating. There is no evidence that it has measures to empower workers, such as unionization or the opportunity report a problem.
Its last stage of mass production is sourced from regions with a high potential of labour misbehavior. There is no proof that it pays a livable wage to factory workers in its employment.
It audits a portion of its production but does not say how much.
Where does REVOLVE get their clothes?
Revolve produces and develops 18 of its own labels, allowing it to remain flexible and ahead of the curve. The garments are made in China and India, as well as in Los Angeles.
Some times, the company asks its 40 or so developers to create something in line with current trends, and the items arrive on its website in a matter of weeks.
What type of brand is REVOLVE?
To summarize, Revolve is simply high-end quick fashion.
Perhaps, in the future, Revolve will demonstrate a genuine dedication to ecological and ethical methods, or reallocate marketing funds to mindful R&D.
For the time being, however, their promotion of infinite accumulation of items through a destructive, unsustainable celebrity culture is more than enough to keep us away from them.
This pervasive misunderstanding exists in today's consumer world: the more costly something is, the more ecological and ethical it was produced.
Many people today associate price with sustainability in the same manner that they associate price and quality.
However, there is no requirement that quick fashion is inexpensive. Fast fashion, in reality, is more concerned with getting products to market quickly and increasing product volume and diversity than with anything else.
Even worse, if fast fashion businesses can leverage their goods at a "sustainable" pricing point, we'll fall for it.
Outside of Revolve, the breadth of product choices in the green fashion sector today means you'll easily be able to locate what you're looking for.
Support a local company that cares about the environment. Look for a company that has a genuine product, a compelling story, and a worthwhile mission.
Alternatively, invest in a one-of-a-kind artwork that will last a lifetime.
Sustainable, ethical, and environmentally friendly fashion is now more accessible and cheap than ever before, adding value to the design process, narrative, and design. LINK