Sustainability, not profit, is a buzzword in today's business world. Companies are quickly realizing that eco-friendly business practices are not only beneficial for the planet but fairly profitable for them as well.
Moreover, consumer awareness has also contributed to the shift in how business is done.
In case some company is found to violate eco-friendliness standards or engage in environment degradation activities, they face a huge dip in the public eye and eventually revenues.
The oral healthcare industry is also no exception to this new normal. One of the companies in the industry, Quip, specializes in making and selling electric toothbrushes.
But before buying any of their offerings, we ask the same question as a responsible consumer like you: Is Quip Eco-friendly?
The answer is yes! Quip is eco-friendly.
About Quip
As mentioned above, Quip is a dental hygiene company. It sells electric toothbrushes, toothpaste, dental floss, mouth wash, gum, and some other items.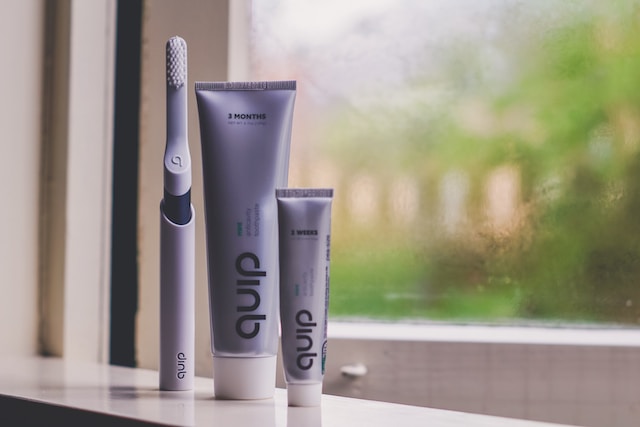 The company was founded by industrial designers Bill May and Simon Enever in 2012.
The idea behind the company was first conceived by Bill when he visited a dentist for a routine check-up in the same year.
Quip: An Environment-Friendly Company
According to estimates, an average human uses more or less 300 plastic toothbrushes in their lifetime.
From this, one could easily understand the detrimental impact of such a huge waste on the environment. And that too, caused by a single human!
Quip is a company that tries to solve this problem by offering electric toothbrushes.
Moreover, its product line features other eco-friendly products as well.
Unlike traditional electric toothbrushes, Quip toothbrushes are 70% recyclable. Not only this, the plastic tubes in which Quip toothbrushes are sold, are also recyclable.
Considering Quip's other oral healthcare offerings, their tubes, capes, bottles, and packaging are also recyclable.
FAQs
Can Quip brush heads be recycled?
No. Quip Brush heads cannot be recycled because they are made of Nylon. Nylon bristles are the most effective for cleaning teeth but nylon is non-biodegradable which means that it does not undergo chemical breakdown completely.
Can I recycle Quip toothpaste?
Yes. Quip says that the tube and cap of their toothpaste are 100% recyclable. Once empty, Quip toothpaste tubes can be recycled with #2 plastic (#2 plastic is a strong plastic used in the packaging of different products).
Is the plastic or metal Quip toothbrush better?
Quip electric toothbrushes feel heavy and high-quality as compared to plastic toothbrushes. From an eco-friendly perspective, the Quip metal toothbrush is a clear winner as it lasts longer and causes less waste.