Lacoste is a French brand that sells sportswear, clothing, footwear, perfumes, towels, etc.
Lacoste has been around for nearly 90 years as it was founded in 1933.
However, is Lacoste Fast Fashion? Is Lacoste an ethical brand? Moreover, is Lacoste an environmentally friendly brand?
We have tried to answer all of your queries that you might have about the ethics, morals, and policies of Lacoste. Keep on reading to find out!
About Lacoste
Lacoste was founded in 1933 by tennis player René Lacoste and a businessman André Gillier.
Initially, the company designed comfortable and lightweight tennis shirts, which were worn by René Lacoste while playing.
In 1950, Lacoste started exporting its shirts. Later they started other product lines such as clothing, perfumes, accessories, etc.
Lacoste has a huge variety of Polo shirts for men, women, and kids. They also have accessories, sportswear, bags, clothing, and shoes.
Is Lacoste Fast Fashion?
What is Fast Fashion?
Fast Fashion is the quick transition of fashion trends from catwalks to clothing stores.
There are three main elements of Fast Fashion; it is quick, cheap, and trendy.
Many companies adopt this model as trendy clothes are more likely to get more sales.
The global market value of Fast Fashion was 25 billion US dollars in 2020. This value is expected to reach 40 billion US dollars by 2025.
Companies pursue their buyers to renew their wardrobes and wear new and trendy clothes by buying cheap clothes.
However, some questions have been raised about the companies that follow the model of Fast Fashion.
Fast Fashion can be very harmful to the environment. It can also cause ethical issues as workers are usually underpaid.
In several garment factories, workers are required to work seven days a week and 13-14 hours a day. Sometimes they are required to work more than that.
It requires 7600 liters of water and carbon emission to manufacture a pair of jeans.
Fast Fashion is fast, meaning that brands have to make new products as soon as they can. They need to make their products before the trend dies.
So due to this haste, they ask factories in underdeveloped countries to make their products. In underdeveloped countries, the minimum wages are a bare minimum.
Some of the factories even pay less than the minimum wages of the workers which are inhumane.
Because of these ethical and environmental damages, people are questioning the brands who use the model of Fast Fashion.
Is Lacoste Fast Fashion?
Lacoste keeps on coming up with new and trendy products. Although they are not as fast as many other brands that follow the model of Fast Fashion.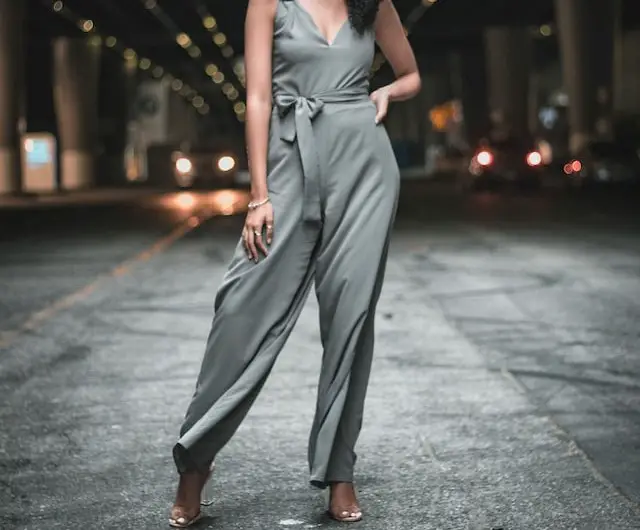 But still, Lacoste keeps on coming with new and trendy clothing, accessories, bags, shoes, and other products.
Hence, we can conclude that Lacoste is Fast Fashion.
Is Lacoste Environmentally Friendly?
Lacoste also claims that they recycle their products.
"The Lacoste Global Recycling Project has made giving our products a second life".
Lacoste claims that they use eco-friendly materials such as organic cotton while manufacturing their products.
Lacoste also made its first environmentally friendly polo in 2021.
However, in 2011, Lacoste, along with other major brands, was accused of working with suppliers from China who were responsible for the pollution of the Pearl River and Yangtze River.
Moreover, Lacoste hasn't mentioned anything about carbon emission and water wastage on their website.
That is why Lacoste stands in the grey line and is not a 100% environmentally friendly brand.
Does Lacoste Use Sweatshops?
A sweatshop is a place or factory where many poor people are forced to work illegally.
The condition of these sweatshops is inhumane as the laborers are forced to work with little to no breaks. Labors are made to work every day of the week and 13 to 14 hours a day.
In most sweatshops, child labor is common. Many children are forced to work in inhumane conditions to provide the best clothes, shoes, and other accessories to the developed countries.
In 2020, ASPI (Australian Strategic Policy Institute) found that factories that take work from Uyghurs are connected to 82 brands including Lacoste and many other major brands such as Apple, Calvin Klein, Nike, Adidas, etc.
In 2018, New York Times found that Lacoste works with TAL. TAL is accused of paying less to their workers and making them work for several hours.
To conclude, Lacoste uses sweatshops to make their products.
Is Lacoste an Ethical Brand?
As we discussed above, Lacoste has mentioned their environmental policy on its website. But this policy lacks a lot of things.
They haven't mentioned anything about carbon emissions. They were also accused of working with the factories that were responsible for polluting the longest river in Asia i.e. Yangtze River.
Regarding labor ethics, Lacoste is accused of working with several sweatshops in China and Malaysia.
Due to poor work ethics and poor environmental policies, Lacoste is not an ethical brand.
Conclusion
Lacoste is a French company that sells various products. However, Lacoste is not considered an eco-friendly brand.
Lacoste also works with sweatshops in China and Malaysia which force their workers to work in inhumane conditions.