Decléor was founded in 1974 by its parent company L'Oréal with an aromatherapist and a facialist's pioneering vision.
Essential oils, they claim, are the ideal skincare components, and are capable of bringing beauty, health, and wellness together through their unique therapeutic capabilities on the skin and throughout the body.
As per L'Oréal's website, Decléor expands medical beauty's borders into physiological, mental, and emotional well-being.
Decléor is really the essential oils beauty specialist, backed by research and by professional gestures for the most natural efficacy on both skin and psyche.
Decléor makes five commitments to its customers. The first is the use of essential oils at the core of all their products which are clinically proven to have significant anti-aging properties.
The second is the sourcing of the finest and purest essential oils in all botanical and biochemical definitions from around the world.
Thirdly, Decléor commits to using the most natural of all ingredients in their products.
They also claim that to maximize efficacy, all their products are formulated by expert olfactotherapists, aromatherapists, and beauty specialists.
Lastly, Decléor also commits to checking the toxicity of their products at multiple stages to avoid allergic reactions in consumers.
Decléor has divided its essential oils into nine categories which include hydrating, purifying, soothing, brightening, firming, antioxidant, regenerating, repairing, and stimulating. Each category contains oils that are specific to solve a particular skin concern.
Is it vegan-friendly?
Aromatic plants create essential oils, which are organic, volatile, and perfumed compounds that help them develop, procreate and resist pests, germs, and viruses.
Aromatic essential oils are natural therapies that ensure the protection, reproduction, and regeneration of the plants that secrete.
Essential oils offer anti-inflammatory, antibacterial, antioxidant, and anti-stress therapeutic effects that assist both the skin and the mind.
Essential oils are so powerful, that they must be chosen, extracted, and combined with the utmost care and skill.
Despite the use of plant-based essential oils only, Decléor has only a few vegan-friendly items.
Decléor's official website lists the composition of each product, but this still makes it difficult to determine whether a product is vegan or not.
This is because Decléor does not clearly mention which products are vegan-friendly.
One needs to have a clear recognition of which ingredients listed in the composition are animal-derived rather than plant-based.
Only through perusing the ingredients list carefully and meticulouslycan one differentiate between vegan and non-vegan products possible.
Is it ethical?
Decléor Paris says on their website that nothing Decléor creates is synthetic, and that none of their products or ingredients are tested on animals.
The claim is technically correct, but it may not be true in practice.
Nonetheless, after a thorough examination, it is possible to conclude that Decléor is not cruelty-free, and therefore, an unethical brand.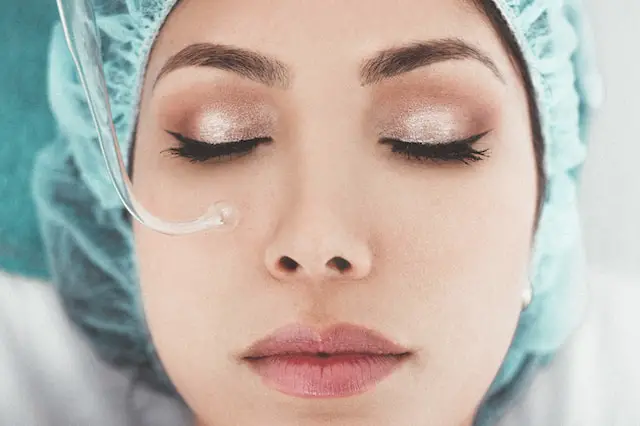 While Decléor and its parent company L'Oréal may be supporters of animal welfare on paper, their brands and products present, sold and manufactured in China cannot carry the "cruelty-free" logo.
In addition, no organizations such as PETA, Leaping Bunny and their equivalent around the globe have certified Decléor and L'Oréal as cruelty-free.
Cruelty-free products are described as products that do not contain any animal derivatives and are not tested on animals or involve cruelty on animals in any way or form.
Even if the manufacturer (in this case Decléor) proves that they do not make use of animals, it does not mean that their parent company or a third-party manufacturer or stockist are cruelty-free.
Officially, L'Oréal claims to be supportive of animal welfare as well as be concerned for their customer's safety and health.
They also state that they do not test on animals and are always trying to find methods alternative to animal testing.
In Europe, L'Oréal is in complete support of the ingredient testing ban on animals.
However, the testing laws of mainland China require every cosmetic item sold in the country to be tested on animals and it applies to this brand too.
So, even when L'Oréal and Decléor claim that they do not test on animals, they are implicit in indirect animal testing through their suppliers and other third parties.
Therefore, they are not listed on any cruelty-free databases by animal rights organizations.
In accordance with this, even though the brand produces vegan products, there is no assurance of them not being tested on animals.
Hence it seems that even Decléor's vegan products are also not cruelty free.
When it comes to environment conservation and sustainability practices, Decléor has set core commitments.
They pay great mindfulness to environmental protection, resource conservation, and pollution prevention.
They also promise to be maintaining their initiatives to minimize and recycle trash, improve the performance of their industrial wastewater treatment, and optimize their energy and water usage, in addition to conforming to legal obligations (and other restrictions).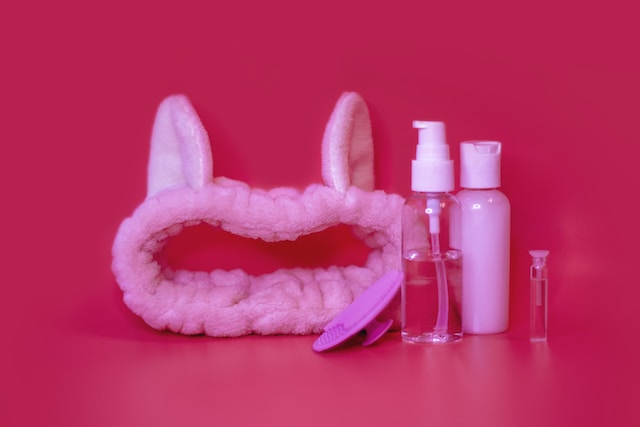 Their efforts to limit their company's negative environmental consequences and establish a sustainable growth model are built on the foundation of empowering, involving, and expanding consciousness of all their employees.
Decléor has now a standing reputation for being neither cruelty-free nor vegan, and so, many people do not prefer to purchase their products as it compromises their ethical values.
In short, to be accepted into today's market, Decléor and its parent company L'Oréal imminently need to stop third-party animal testing and include more clearly labelled vegan variety.
Already it had left the US market, and its circumstances may cause the brand to lose more.