Unplasticized Polyvinyl Chloride short for UPVC, is a commonly known low maintenance building material. This material is mostly used in the installation of double glazings in new buildings or mostly for sills and window frames.
Other than windows or glazing, it is used for many other purposes like siding, fascia, and weatherboarding.
The use of UPVC is like an upgrade and has almost replaced the use of cast iron that is used for plumbing, drainage, water pipes, guttering, and downpipes.
The reason UPVC is replacing cast iron is because of its cost efficiency as compared to aluminum and hardwood timber. Other names for this material are also PVCU and PVC.
The fact that polyvinyl is combined with chlorine makes something like plastic that pairs well with steel, so totally functional. This material is sustainable, sturdy, low maintenance, and versatile.
UPVC material is energy rated to be conforming with the building regulations and is also available in different colors along with a fine wooden timber finish for your windows.
UPVC windows are known to be thermal efficient hence are the best energy efficient choice. This material is great for thermal conductivity with the materials used while manufacturing.
It makes the heat escape as difficult as the other building materials. High quality UPVC products do not really require any maintenance so, all you have to do is wipe it clean of dust every now and then.
Not only are these windows cost effective and durable but are also a safe option for your home.
These are very well insulated once installed and a great source of reserving energy.
Even though the invention of UPVC windows is relatively new, you can definitely customize the look.
Most of the UPVC window installers offer consumers this option so that you can get a customized wooden effect to your newly installed window.
How are UPVC windows good?
The double glazed UPVC windows are super functional due to the perfect spacing between the two glass panes, resulting in trapping the air. The benefits you experience with it are;
The trapped air is like insulation which does not allow the cold or hot air to go outside or inside of a room.
With warm temperature inside while it is cold, these windows prevent condensation forming.
Due to the air insulation feature, you get to experience zero noise pollution from outdoors.
You can not really deny the cost efficient feature here as compared to other materials used in making double glazed windows.
If you have a wooden frame window then it won't be waterproof for sure. Since swollen window wood is no good, switching to the waterproof UPVC windows is an amazing solution.
UPVC windows are weatherproof so there are zero chances of having any dampness within the room and these would be non-corrosive due to bad weather.
These are solid window frames which really ensures security. So you would definitely not experience any breakage or damage at all.
The variety takes it all as you can get the desired color, design and type of window to match your house or building.
Disadvantages:
The aesthetic point i.e having different colors of windows and double glazing gives it a less impressive look than timber or original wood.
So if you are big on aesthetics and still want durability, UPVC might not be the best way to go.
With the light weight of this material comes the sag. This means these windows might not have a strong structure as aluminum and wood.
In specific to color and pattern customization, UPVC doors and windows lag. Aluminum and wood can take on any color and still would complement your building or house.
Aluminum and wood can take on any kind of varnish and can easily mold to the style of other frames installed at your place.
Is UPVC sustainable?
These windows are known to have a low impact with better and long term performance. With that being said, these are considered sustainable options in the construction industry.
The frames are recyclable and repurposable more than 10 times without losing their quality and being deteriorated. In comparison to aluminum, this material takes the lead as it is much more sustainable and durable.
Is UPVC bad for the environment?
The answer is NO, UPVC windows are not bad for the environment. These windows are considered to be the most eco-friendly option out there.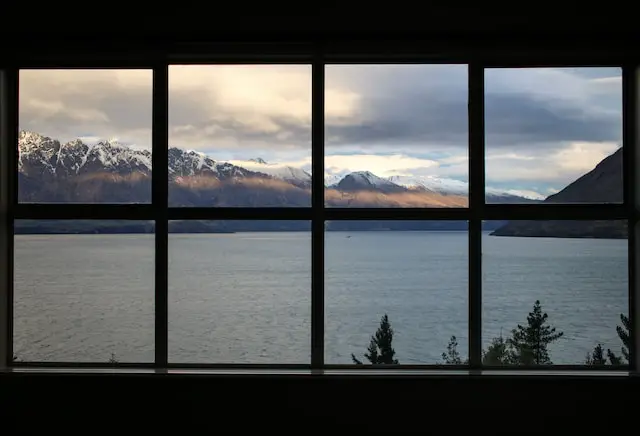 Reducing carbon emission, aesthetically pleasing, energy efficient – UPVC is the one with the green friendly benefits.
Is UPVC biodegradable?
UPVC is hands down the best green friendly option. It is easily recycled and can be shaped into any other product without losing the quality or having any issues, so a perfect blend of durable and flexible.