Yeti Coolers LLC is an outdoor manufacturing firm based in the United States. It was formed by brothers Ryan and Roy Seiders in 2006 to serve the requirements of adventurers, beachgoers, campers, and other outdoor enthusiasts.
Yeti went public in 2018, and it now employs 790 people. Yeti switched from wholesale to direct-to-consumer retailing in 2020, resulting in a 61 percent increase in DTC sales to $133 million in Q2 2020. Its sales through wholesale channels fell by 24% to over $114 million.
Yeti is a manufacturer and retailer of hard and soft coolers, stainless-steel drinkware, equipment, and associated accessories based in Austin, Texas.
Yeti's outstanding performance puts it further ahead of its nearest opponents. However, in order to safeguard its market share from top competitors, it must sustain high sales in 2022 and further. Here's a breakdown of Yeti's main competitors and alternatives:
Pelican Products
Founded in 1976 and is based in Torrance, California, rugged carrying cases, coolers, drinkware, flashlights, backpacks, and a variety of other outdoor items are all manufactured and sold by Pelican.
Adventurers, tourists, and foreign TV crews utilize its durable bags to hold sensitive digital gadgets, camera equipment, and more.
Pelican is also known for making some of the best ice coolers available. The 20QT Elite Cooler from the firm offers strong insulation that preserves ice for up to ten days.
However, because of the insulation, its coolers are bigger and heavier than Yeti. It is a top Yeti rival because of its experience and wide range of goods.
Coleman Company
Coleman Company is a manufacturer and retailer of outdoor recreation items such as camping gear and coolers. It was formed in 1990 in Chicago, Illinois.
In 2019, Coleman generated $1.16 billion in revenue, while Yeti achieved $1 billion in revenue for the first time in 2020. In terms of size, expertise, and cost, it outperforms Yeti.
Yeti's Rambler is $49.99, but Coleman's water bottle is only $29.99. Coleman's image, however, was tarnished in 2020 when it was sued for deceiving customers.
Even though the ice in the containers melts after around 96 hours, the manufacturer names its coolers "1 Day" through "7 Days" to represent their ice retention length. Customers that are dissatisfied with their current provider can switch to Yeti.
ORCA
ORCA is a company that manufactures rotomolded coolers, drinkware, gear, clothes, and other outdoor products. ORCA's yearly sales were $50 million in FY2020, and it employed 120 employees.
Despite the fact that ORCA's sales are a tenth of Yeti's, the company's premium brands are product-to-product comparable to Yeti. Its items are not only created entirely in the United States, but they are also less expensive than Yeti.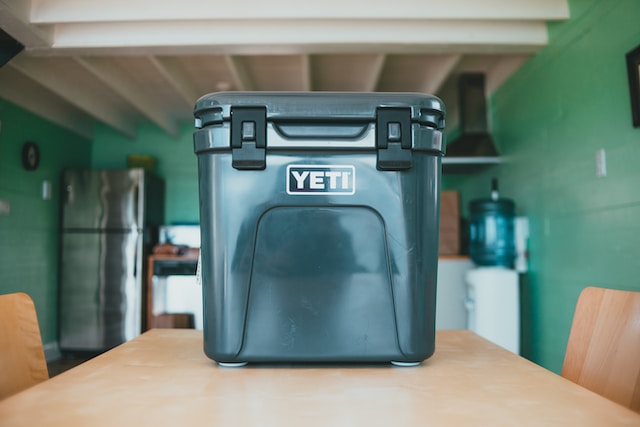 ORCA boasts more sports license arrangements than Yeti and any other cooler companies, including over 80 NCAA teams, 32 NFL teams, 30 MLB teams, and 30 NHL teams.
ORCA was bought by Brentwood, a Tennessee-based MacNeill Pride Group, on Jan. 13, 2020, enhancing its competitive edge even more.
RTIC Coolers
RTIC Coolers, like Yeti, has been a rotomolded cooler manufacturer since 2015, started by a pair of brothers from Texas. RTIC and Yeti were both formed with the goal of creating unequaled outdoor gear and adventure coolers.
RTIC, on the other hand, owing to its direct-to-customer business, can provide its products at a significantly lower price than Yeti. RTIC's Ultra-Light Cooler, for example, is 52 quarts in capacity but is 30% lighter and 57 percent less expensive than Yeti's 52-quart coolers.
RTIC's items, from coolers to drinkware, bags, foam-insulated kits, water bottles, and lunch boxes, are all less expensive than Yeti's.
Yeti switched to a direct-to-consumer approach in 2020, reducing RTIC's competitive advantage. Even though RTIC has only been in the industry for five years, it is giving YETI a run for its money.
Igloo Products Corp.
Igloo Products Corp began as a metalworking company and eventually expanded its product line to include drink containers, ice chests, and other outdoor items in addition to metal water coolers. It provides high-quality goods at a reduced cost than Yeti.
The Panga bag from Yeti costs $299.99, while the Igloo backpack costs only $79.99. The Marine Ultra Cooler from Igloo is one of the finest coolers for boating and fishing in 2020.
The cooler is incredibly light, rust-proof, UV-resistant, and roomy. Igloo, with over 500 items including the Marine Ultra Cooler, will be Yeti's main opponent in 2022 and beyond.