We love coffee just like everyone does but for some, it is something that literally fuels their daily lives. You start your day like anything and get it going with a pleasant cup of coffee.
Living in the 21st century and just imagine if we didn't have anything energizing our day? Well, that is one scary thought for all coffee lovers who need this buzz to get it going.
Hot or cold, coffee serves its purpose quite well throughout the year. It is the best chilled and energetic drink one could ask for on a hot summer day. And winters are not even complete without a warm cup of coffee.
This caffeinated drink is available almost everywhere you go for breakfast but nothing beats Starbucks. Like at Starbucks you get the perfect and diverse coffee experience along with some other tasty delights.
It is definitely not an understatement that Starbucks shines among all other coffee options you get. From themed lattes to Netflix season-inspired coffee cups and flavors, every time you get a new experience and joy visiting Starbucks.
With its immense popularity, Starbucks clearly understands the importance of coffee and strives to make it more interesting for everyone.
Why Is Starbucks Better Than Its Competitors?
Whether it is the holiday season or any trend that is going viral on the internet, Starbucks sure knows how to attract an audience.
It is not just a popular place for coffee but something everyone can swing by even if they don't love coffee. You get snacks and beverages without coffee which makes it a perfect spot for snackers and children as well.
You always get the option of going for something light like a skinny latte with snacks on the side. And if you are feeling indulgent then a classic macchiato with donuts on the side is definitely filling and energetic.
So if you are meeting with anyone for the first time, Starbucks is the best and safe place for the food and drinks selection.
Now the price points you get your coffee on can range from two dollars being a simple blend to twenty dollars for some extravagant drinks. So it is more than just plain coffee and the fact you get different price points really gives you a widespread advantage.
Now along with the variety of drinks, the attention drawer is also the ambiance here.
When you enter Starbucks you see warm color pallets, green hanging from the roof, a barista in a green apron, and it has its unique appeal. Whether in Tokyo or Los Angeles, you would find the ambiance screaming cozy vibes to you all day long.
Customers experience convenience along with good blends at Starbucks. The baristas are working at a quick pace to deliver you timely and keep the long lines going.
You can sit and work while sipping your coffee and it is just the perfect spot to do it.
It makes total sense if the majority of the public is more inclined towards Starbucks. With the fast-paced life we are living, this establishment is becoming relevant every single day.
Starbucks competitors are more regional based and they lack variety so there is no beating happening anytime soon. With more than 17,000 branches in 50 countries around the world, Starbucks is really for everyone.
Some people argue that $2.50 for a coffee is a bit much when you can get the same for $1.50 from every McDonald's. But the variety of drinks you get, the sweet and savory snacks, and the ambiance are definitely worth the price.
How Can You Reuse The Starbucks Cups?
The cups are pretty cute and the fact that now you get them a season or themed customized, they look even cuter.
You can reuse these cups and get creative with them with a few tricks
Get Crafty – these cups can be used again for refills or you could pour in some other liquids it.
The green animated cups can be used as decor and you can easily paint on them too. For the see-through cups, add fairy lights in them and you get a customized lamp for your home.
Since we are on decor, Starbucks' cold cups are the best option for it. Once you pour liquid into them they change color and make your drink look aesthetically pleasing.
Mini Plants – cups are not just a great way to hold liquids but also to plant little plants in for your nursery. You can use these cups to plant some herbs and they do hold their place throughout the process.
Keep in mind that plastic reusable cups are more accurate for the job instead of plain paper cups.
Refill Them – you can always take these cups back home and use them for water or any other drink of your liking.
Starbucks recently has started a borrow-a-cup idea that intends to reduce waste by the establishment. You can borrow a cup every time you visit Starbucks and can use it again to avoid any disposable cups wastage.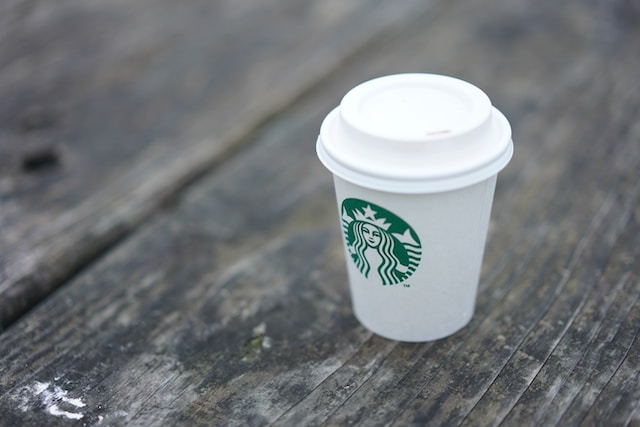 Ever since the pandemic, Starbucks has avoided giving out cups and paused the program for a bit. But recently the program is being promoted again.
Customers are encouraged to bring their own cups and would get a 10 cents discount on their beverage order.
To use the reusable cups, customers would have to place the cup into a ceramic mug. The barista would prepare the ordered beverage and without any contact, the drink would be delivered.
This no-contact measure keeps the pandemic SOPs intact and makes the experience for customers safer.
Starbucks might be the fancier option among other coffee spots in your neighborhood but the quality and experience definitely makes it one of the best.